derf's phone photo blog
My Handspring Treo 600 palm / phone is awesome. One of its many features is a camera. I don't really care about having my phone be a camera, but I figure that as long as it is anyway, I may as well have a phone photo blog, or "phoblog". So I wrote some code, and here it is. The picture quality isn't much, but you know, whatever.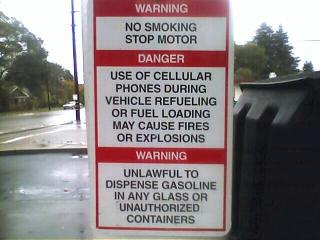 sun 2005-dec-18 14:58:08 pst
"... use of cellular phones during vehicle refueling ... may cause fires or explosions ..."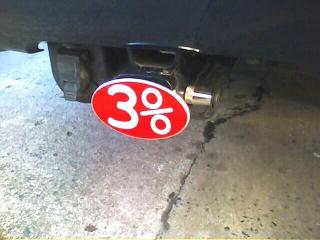 sun 2005-oct-02 17:42:14 pdt
"3 percent" on SUV trailer hitch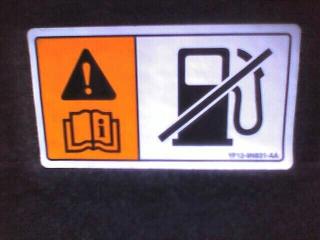 sun 2005-sep-25 16:20:03 pdt
Read the book! No gas! (in the trunk of a car)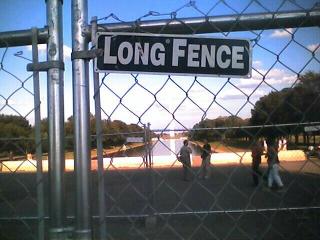 mon 2005-sep-05 14:48:56 pdt
"long fence" (Washington Monument in background)
... see the full archive ... grab the RSS feed ...